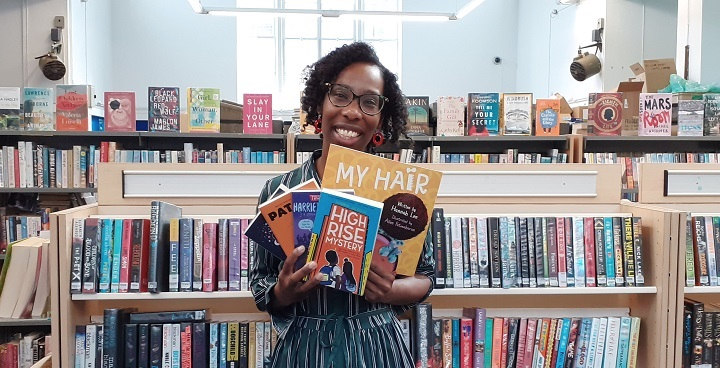 Our very own librarian, Zoey Dixon was awarded an MBE – Member of the Order of the British Empire – in the New Year Honours list.
We are so grateful for her service to the Carnegie Library and so pleased that she has been honoured with this award.
Zoey has been a leading light in making libraries more accessible, both before and during Covid-19, in her development role at Lambeth Libraries. She has been a champion for diversity and inclusion, both within the borough and beyond.
.
Her role as chair of the Youth Libraries Group for London and judging national book prizes, as well as her activity in Lambeth Libraries and on social media, make her a voice for change.
Cllr Donatus Anyanwu, Cabinet Member for Stronger Communities, Leisure and Sports, said: "I'm delighted for Zoey and delighted that her important work is being celebrated on the national stage in this way. Lambeth Libraries provide an incredible service to our diverse communities and Zoey has played such an important role in that.

"We face challenging times, but our library service has proved adaptable, inspiring and current throughout, providing incredible support to local people, and Zoey has played a key role in those efforts. I join our residents in applauding her commitment to the borough, and for being such a committed public servant."
In 2020 Zoey Dixon was also named as a 'Rising Star' by The Bookseller – the UK's main trade journal for the book world. The awards are set up to highlight forward-thinking individuals from all sectors of publishing whose actions have caught the eye.
.
In the same year, she was also awarded the Youth Libraries Group Librarian of the Year for her work in improving library services for children and young people.