Tuesday 12 January, 7pm, online
Our latest monthly FoCL "First Tuesday" author talk!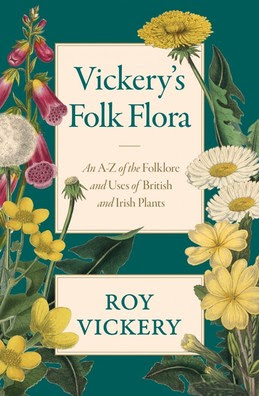 Join Roy Vickery of South London Botanical Institute to discuss his
book, Vickery's Folk Flora: An A-Z of the Folklore and Uses of British
and Irish Plants.
Roy's book is a dictionary of British (native, naturalised and
cultivated) plants and the folklore associated with them. Unlike many
plant-lore publications Vickery's Folk Flora tells us what people
currently do and believe, rather than what Victorians did and
believed. The result is a vivid demonstration that plant folklore in
the British Isles is not only surviving but flourishing; adapting and
evolving as time goes by, even in urban areas.
Organised by the Friends of Carnegie Library.
To register, email: CarnegieLibrary@Lambeth.gov.uk