The Friends are working as community partner with Lambeth Archives on a project to restore the memorials formerly in Carnegie Library basement. Having discovered them there many years ago, we felt it was a shame to leave them on the floor gathering dust. Liaising with Herne Hill Society, we met with one of the Lambeth Archives managers in 2009 to list and photograph them, with the idea of cataloguing them and trying to learn their provenance. When the library was closed and preparations being made to excavate the basement and clear out the building, we expressed concern that the memorials needed to be carefully moved to a place of safety and their future ensured. They are in Brixton Library basement for now.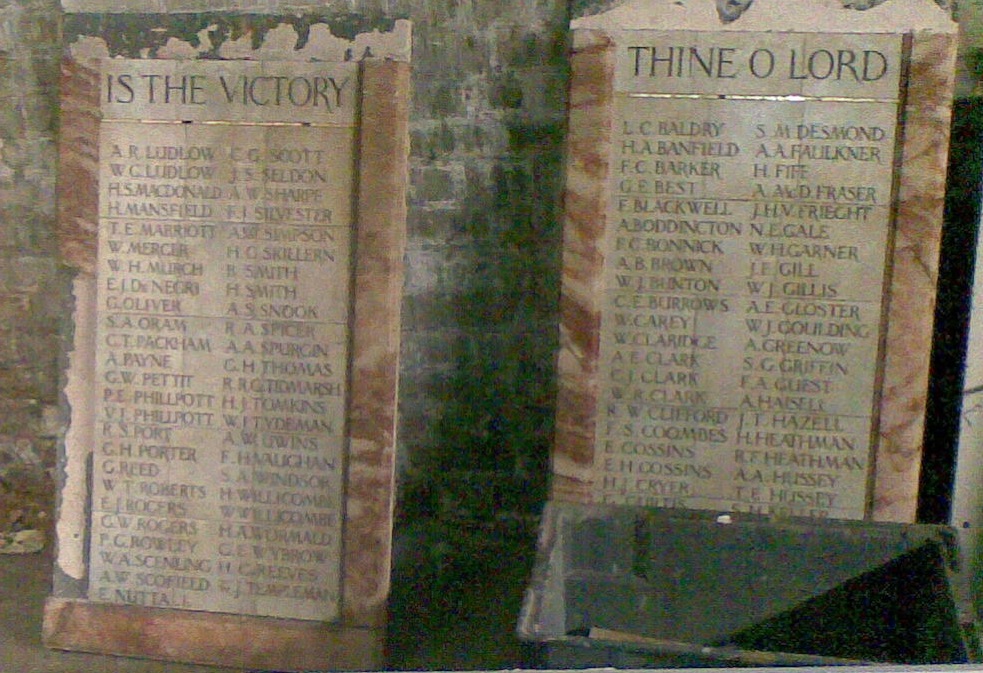 The 24 memorials range from brass plaques to alabaster marble and other stone monuments; two came from schools, others are from the Boer War, WW1, WW2 and also to individual vicars or parishioners, etc. A book on St Saviour's Herne Hill (then in the local history section of the library) confirmed that the alabaster WW1 memorial in two sections had been in that church (including a middle section with St George, now missing), as was one to a woman parishioner, Harriot Nicholson who died in 1918. Preliminary sessions have taken place in St Saviour's School (built on the site of the church), including Year 6 learning about Harriot and her family.
St Saviour's Church was demolished in 1981, the same year the library and the parish hall were listed Grade 2. Its memorials were taken down and stored in the library undercroft alongside plaques from All Saints Church, South Lambeth and elsewhere. We are working with Lambeth Archives staff to secure funding to restore all the memorials. Conservation specialists Taylor Pearce have given advice and City & Guilds of London Art School are interested; the War Memorials Trust may be able to offer match funding.
The restoration project includes workshops about conservation, research, and community memory. At the end of the project it is hoped that the fully-restored memorials will go on display.