Maria Chamberlain will discuss her moving book at the Library on Tuesday evening, 10 January 2023 - 7pm to 8:30pm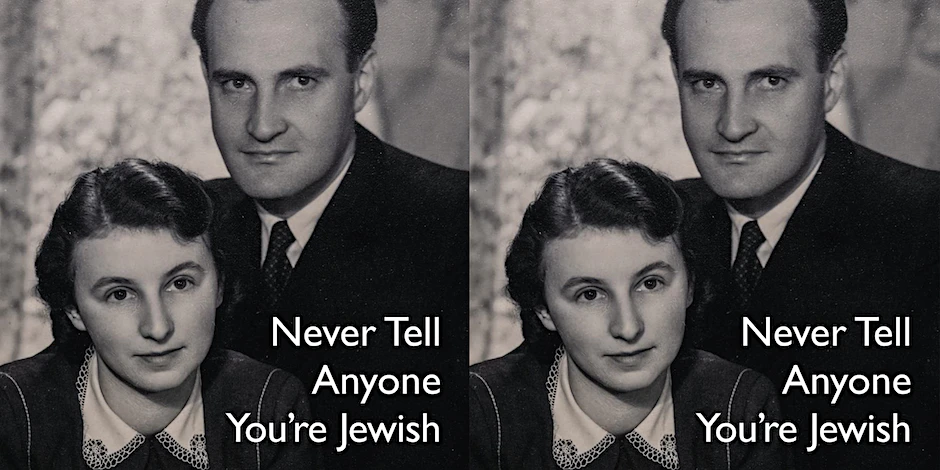 Maria Chamberlain's book, Never Tell Anyone You're Jewish is a story of two assimilated Jewish families in Nazi-occupied Poland in the eye of the Holocaust. The two families were joined by marriage after the war and Maria was born soon after. Not surprisingly her mother initially urged her to hide her Jewishness. Later, in old age, she relented, recognising that testimonies make history, and that the lives of those who perished deserve to be celebrated. The material in the book is compiled from recounted memories of the survivors, unfinished memoirs, letters, photographs, and historical archives.
There are uplifting stories: her great uncle's survival on Schindler's List, and her charismatic, heel-clicking maternal grandfather's survival hiding in plain sight in a quasi-Nazi organisation. Maria documents the kindness of strangers, miraculous escapes, courage, guile, strength, and resilience. Her parents adopted different strategies for survival, and afterwards responded very differently to the traumas they had suffered.
The last part of the book covers Maria's early life in Stalinist Poland and her family's emigration to Edinburgh, where she and her parents led fulfilled lives as scientists. Despite this, the traumas continue to ripple through her life and following generations.
Organised by the Friends of Carnegie Library.
Please register for free ticket with eventbrite and for link to online livestream
(tickets not necessary to attend in-person - walk-ins fine)