Saturday, 26 November - 11am to 3pm
All Welcome!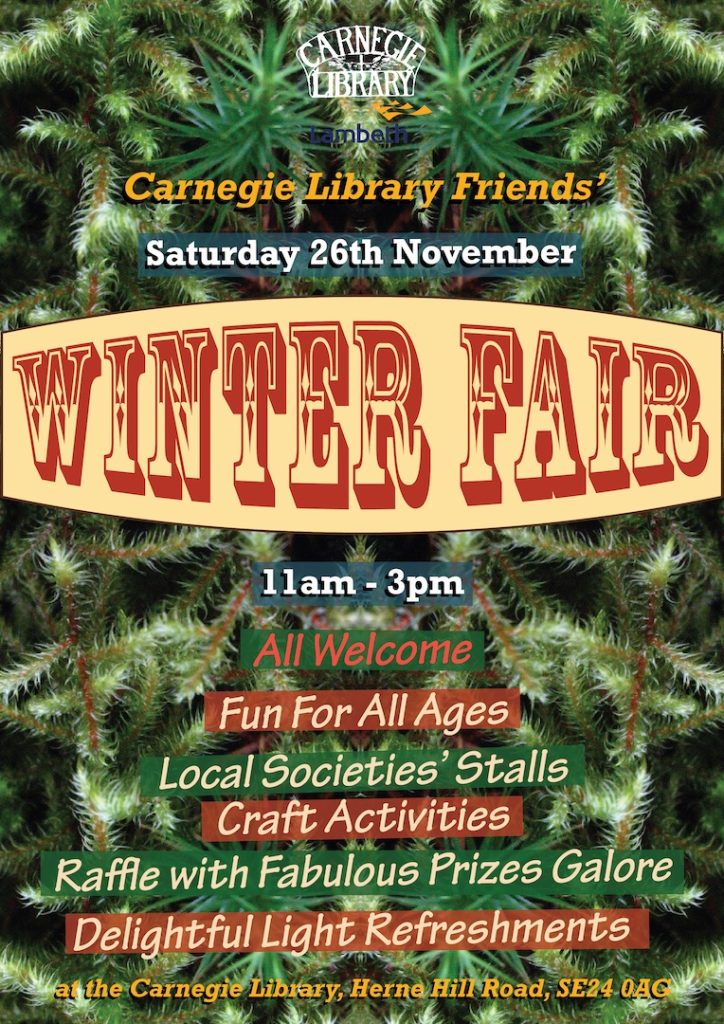 Come to the Library on Saturday, 26 November 11am to 3pm, to enjoy a warm welcome - meet old friends, make new friends - celebrate your wonderful local public library!
The current Mayor of Lambeth (our local Councillor, Pauline George) will open the event.
And there will be live music.