Tuesday evening 7pm, 8th of March - in the Carnegie Library or online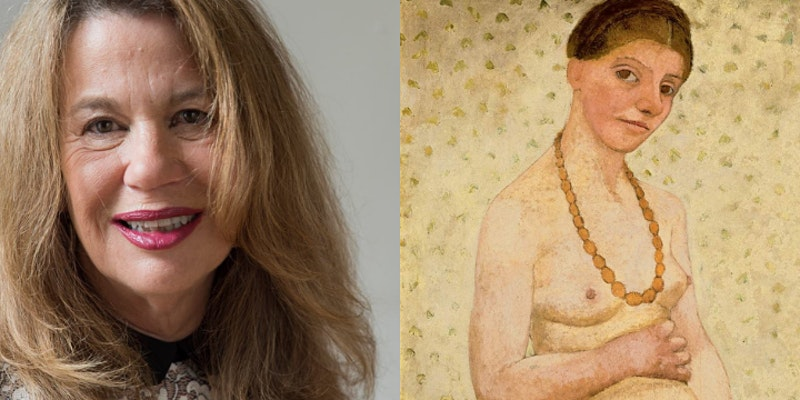 Sue Hubbard is a poet, novelist, art critic and lecturer. Girl in White is the fictionalised biography of Expressionist painter Paula Modersohn-Becker (1876-1907), who struck out on her own as an artistic pioneer and independent woman in 1930s Germany, a story of struggle for recognition and financial security.  Girl in White also tells a parallel tale of Mathilde, her entirely fictional violinist daughter.
Free admission
Livestream on the Carnegie Library facebook page
Listen to Sue Hubbard's poetry
Sue Hubbard is an award-winning poet, novelist and freelance art critic. She has published three novels: Depth of Field (Dewi Lewis), Girl in White (Cinnamon Press), for which she was awarded a major Arts Council Award, and a collection of short stories, Rothko's Red (Salt). Her latest novel, Rainsongs is published by Duckworth, Mercure de France, Overlook Press, US and Yelin Press, China. Her fourth novel is due from Pushkin Press and Mercure de France in 2023, who are also re-issuing Girl in White.
Her poetry includes: Everything Begins with the Skin (Enitharmon), twenty poems in Oxford Poets 2000 (Carcanet), Ghost Station (Salt), The Idea of Islands (Occasional Press), The Forgetting and Remembering of Air (Salt) and Swimming to Albania (Salmon Poetry, Ireland 2021). The Poetry Society's only ever Public Art Poet, she was commissioned to create London's largest public art poem at Waterloo.
As an art critic she has written regularly for The Independent, the New Statesman and many leading art magazines and appeared on BBC Radio and Sky News. Her selected art writings Adventures in Art were published by Damien Hirst's Other Criteria. She has an MA in Creative Writing from the University of East Anglia and won many prizes and held numerous residencies.