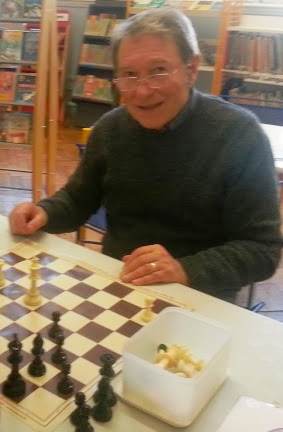 The Carnegie Chess Club was established by Edward Ochagavia in 2000 when the Library was under threat of closure. He was keen to make the library not just a place for books but also to bring people living in the area together socially and stave off the threat. He learned to play when he was growing up in the Soviet Union where chess is almost a way of life and wanted to pass on his enjoyment of the game.
His passion for chess lies in the game's ability to enrich your intellect. Whether you lose or win, you will improve your logical thinking, planning and strategising skills, social sportsmanship, and mental discipline. These skills are transferable to many of life's challenges such as mathematics, philosophy, science, technology, project management, and achieving your goals.
Since the club was established it has proved very popular, with over 100 players enlisted - mostly local teenagers and children but also adults and seniors and from as far afield as the Basque Country in northern Spain, where the name Ochagavia originates. Edward has also trained adults to help others improve their games, and some club members have gone on to play in the National Chess Team.
Every December Edward takes a group to the London Chess Classic, an international chess tournament in Olympia. The tournament runs for ten days and club members receive coaching from the Grandmasters. The Chess Club is also a member of Chess in Schools and Communities and gets involved in many local tournaments; in 2009 it won the Best Chess Club in South East England award.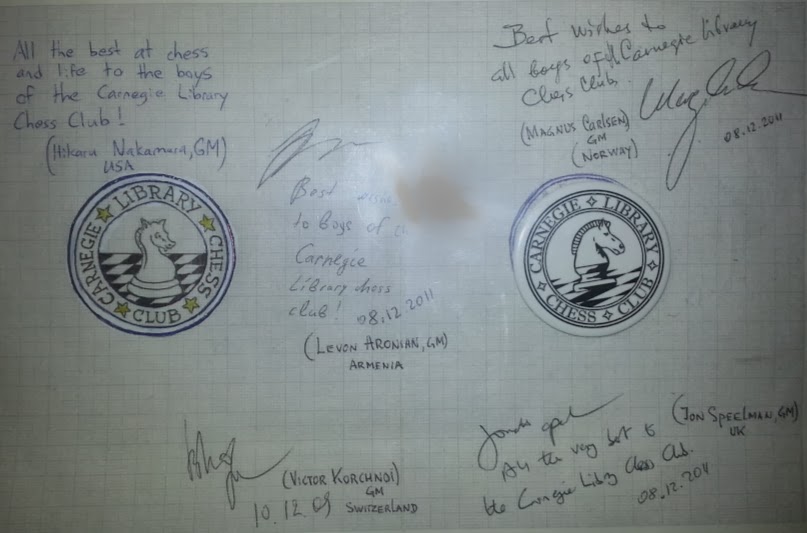 The Chess Club is free and convenes every Saturday - apart from school holidays and bank holiday weekends - from 2:30-5pm; Staunton chess boards are supplied and parents are welcome to drop their children off in the exhibition space for the afternoon. Ages from 5 to 95 are welcome, and permanent club members receive a custom-designed badge.
Find out more about the Carnegie Chess Club on its 'Event' page.