Both regular activities and one-off events are featured in the jam-packed Carnegie Library programme. Check out the calendar showing what's on this month...
Upcoming Events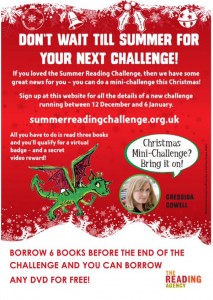 Regular Events
Every Monday (7-8.30pm) and Wednesday (2.30-4.30pm):
Ruskin Readers. One-to-one literacy tuition for adults.
To take part or volunteer contact Caroline Knapp on 020 7274 2443 or ruskinreaders@gmail.com
Every Wednesday, 10.30am–12 noon:
Book at Breakfast. Relax, make new friends and share reading. loiswalters@thereader.org.uk
Every Wednesday, 2–3pm:
Beginners' Pilates
Every Friday, 10.30am–12 noon:
Wriggle and Rhyme
Rhymes, stories and crafts for under 5s.
Every Friday, 10-11am:
Hatha Yoga www.yogabliss.org.uk
Every Saturday 10–11.15am:
Bloom Yoga with Bella. https://www.facebook.com/bloomyogainthelibrary
Every Saturday, 2.45-5pm:
Chess Club – Carnegie Library Gallery.
For players of any age and level. Free entry and tuition. Email foclmembers@gmail.com
First Monday of the month 4-5pm term time:
Chatterbooks for kids from 7-11 years
First Monday of the month, 7-8.30pm:
Book Group at Carnegie Library.
Collect the current book from the desk. For more information please speak to Caroline, the librarian.
First and third Wednesday of the month, 10am–12 noon:
Silver Surfers (help with computers for over 60s).
First Saturday of the month, 2.30-4.30pm:
Friends Tea and Gardening T&G.
Tea, coffee, soft drinks and delicious home-made cakes, free for volunteer gardeners!
Art workshops, Saturdays 2pm-4pm with Elena Blanco
[google-calendar-events id="1" type="ajax"]
Other Local Event Directories
To enquire about events and activities at the Carnegie Library, or to see about running one yourself, please use any of the contact details listed at the bottom of the page.